Email:denya@chun-wang.com
Address:Chunwang Industrial Park, Tongle Sixth Industrial Area, Longgang District , Shenzhen, China.
Tea deodorant packet
Tea deodorant packet
Raw material:Tea powder
Packing material:Cotton paper
Weight:1g / 2g
Shelf life:24 months
Function:Absorbing moisture and bad smell and harmful gas
Usage:thermos, nursing bottles, textiles, leather products, rubber products, etc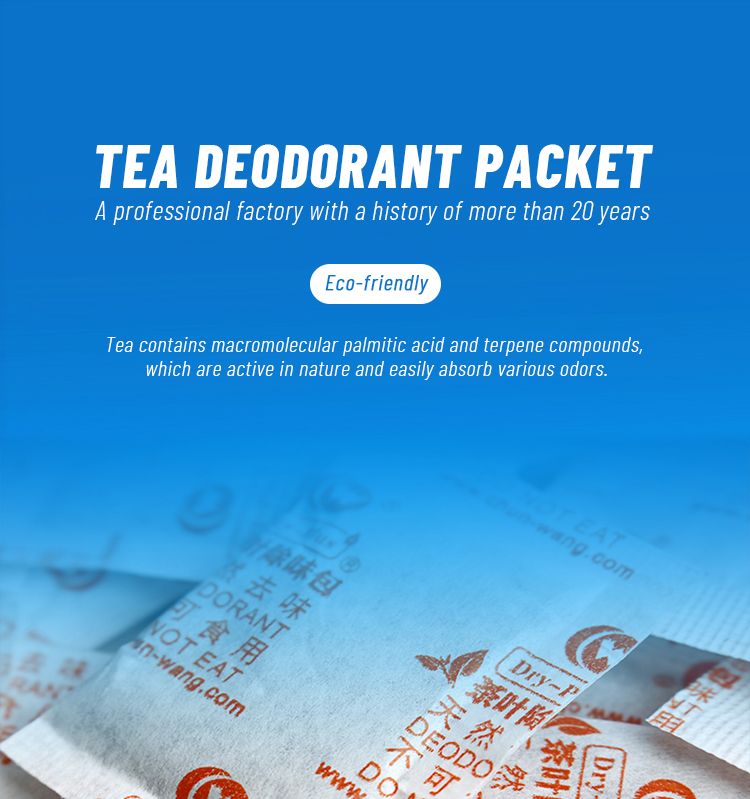 Raw material
This product is made from natural tea powder without adding synthetic fragrances, eco-friendly, non-toxic and harmless, and has excellent adsorption capacity.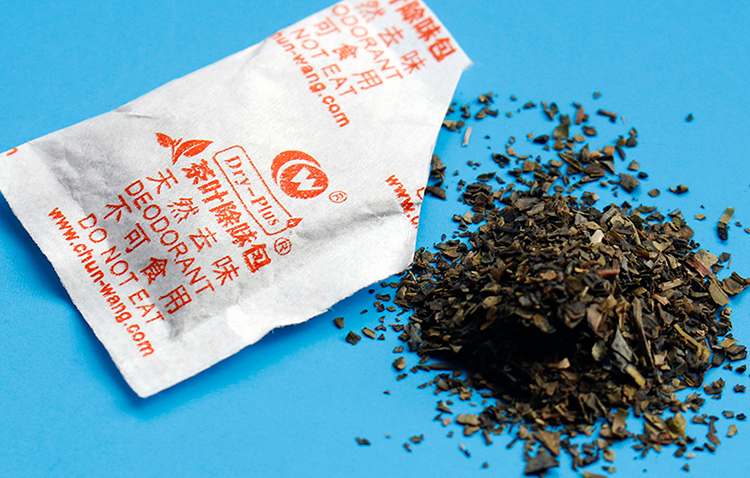 High-quality packaging material
The packaging material used in this product is highly breathable cotton paper, which has good air permeability and does not leak tea.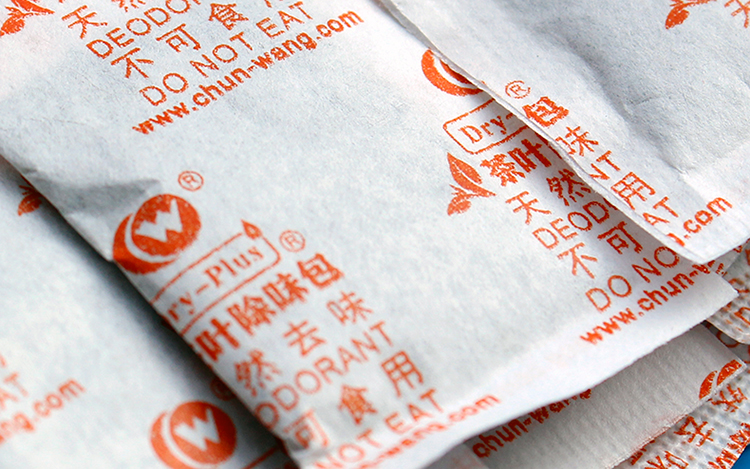 Usage
This product is widely used in thermos, nursing bottles, textiles, plush toys, handbags, leather products, color boxes, rubber products, etc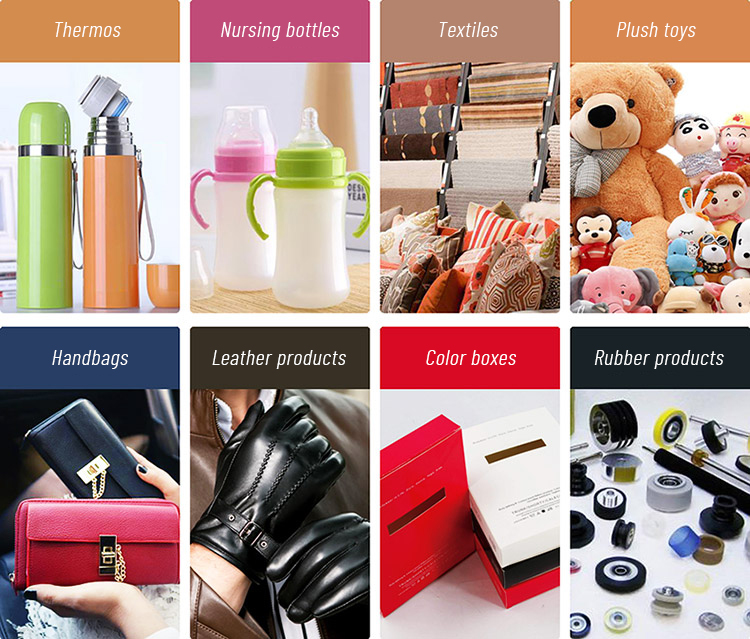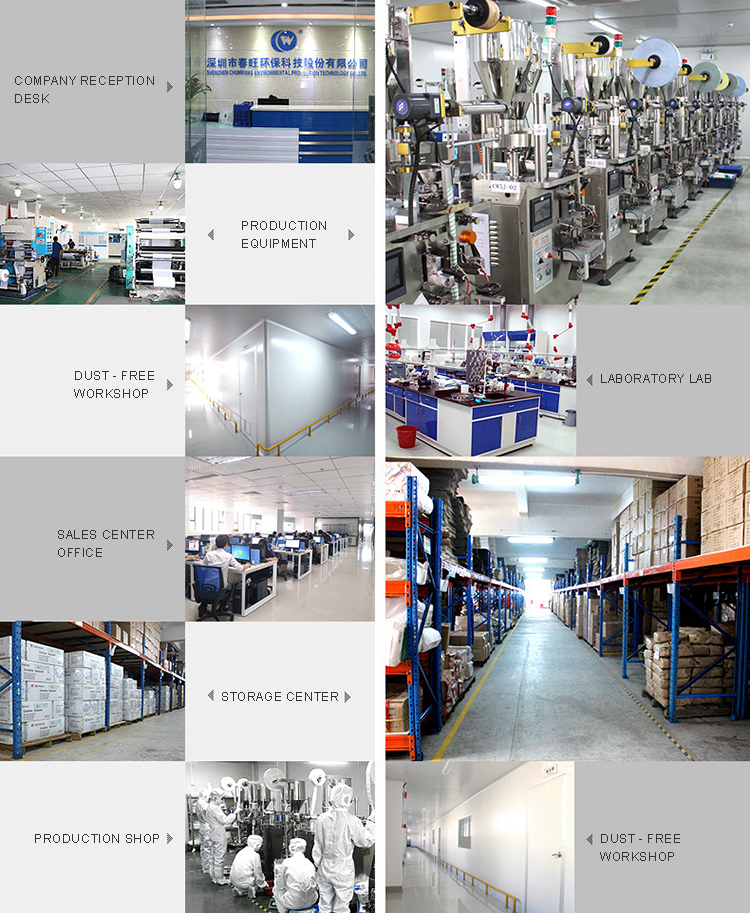 Chunwang VR: http://desiccant.chun-wang.com/chunwang_vr.html
*

Name:
Company name:
TEL:
Mobile:

*

E-mail:
Contact address:

*

Inquiry:
Please fill in the product name and quantity you want to inquiry.
VerCode:
Material: Silica gel
Standard: Pharmaceutical grade
Optional weight: 0.5g/ 1g/ 2g/3g/5g
Size: 20x36 mm(0.5g)
20x40 mm(1g)
20x55 mm(2g)
Packing material: Tyvek paper
Printing: English
Packaging: 15000PCS/12500PCS/7500PCS/5000PCS/3000PCS/CTN
Material: Silica gel bead
Standard: Pharmaceutical grade
Optional weight: 0.5g/ 1g/2g/3g/5g
Size: 17x36mm (0.5g)
20x40mm (1g)
20x55mm (2g)
28x55mm (3g)
28x65mm (5g)
Packing material: Tyvek paper
Printing: English
Packaging: 15000 PCS/12500PCS/6000PCS/4000PCS/3000PCS/CTN
Type:anti-oil film food grade desiccant
Raw material:food grade silica gel bead
Spec:0.5g/1g/2g
Size:20*36/20*40/20*55m
Packing material:Oil-proof OPP
Feature: oil and dust proof
Printing:English
Relevant Articles: