Email:denya@chun-wang.com
Address:Chunwang Industrial Park, Tongle Sixth Industrial Area, Longgang District , Shenzhen, China.
Molecular sieve desiccant
Optional weight:1-500g
Type: 3A/4A/13x
Particle size:1-4(mm)
Raw material:Flokite



Introduction
Molecular sieves are highly porous crystalline metal-alumino silicates. It has a uniform pore diameter and high specific surface area and other excellent features. It only adsorb those molecules smaller than the molecular sieve aperture, and has a rather strong water absorption capacity, even at a higher temperature, larger space velocity or large water content condition. It is widely used in chemical, petrochemical, natural gas and other industries.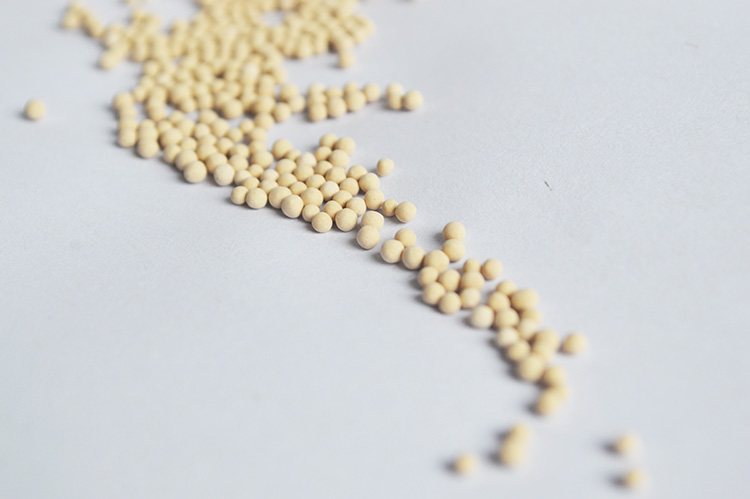 Molecular sieve absorbs 18% to 22% of its own weight and can hold moisture to temperatures well past 450°F (230°C). Because of its high affinity for moisture, molecular sieve is able to bring the relative humidity in packages down as low as 10% RH.
Chemical Formula
Na2O.Al2O3.2.0SiO2 .4.5H2O
| | |
| --- | --- |
| Parameters | Index |
| Shape | granule |
| Diameter | 1-2 mm & 1.7-2.5mm |
| Granularity | ≥98% |
| Bulk density | ≥0.72 g/ml |
| Rate of wear | ≤0.20% |
| Compressive strength | ≥90 |
| Static water adsorption | ≥23% |
| Water content | ≤1.5 |
Adsorption rate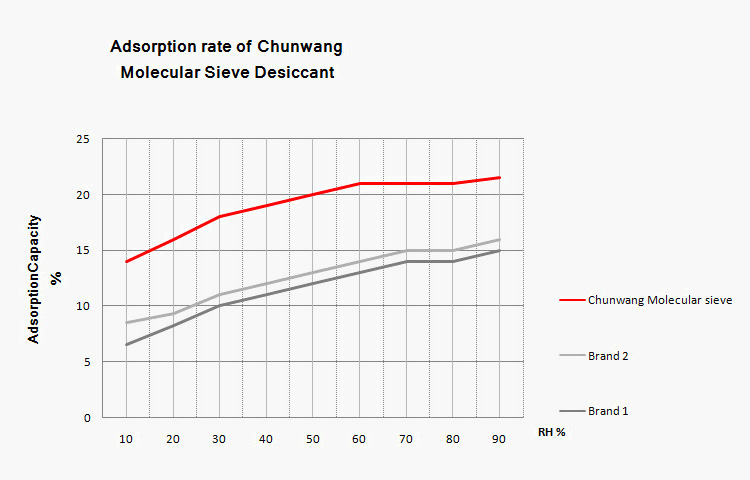 Applications
◆Depth drying for air, gas, hydrocarbons, refrigerants gases and liquids;
◆Static drying in Pharmaceutical packaging, electronic components and other easy modification material;
◆Car brake ball.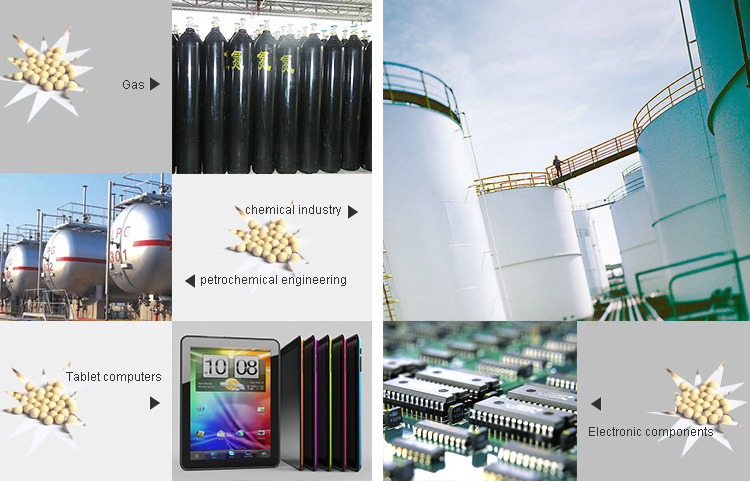 Before using molecular sieve desiccant (4A), avoid pre-adsorbed water, organic gases or liquids, otherwise, it shall be renewable.
Smartphone dry bag
(Molecular sieve desiccant 60g)
Inner size: 80 x 140 mm
Outer size: 160 x 240 mm
It widely used in smart phones , tablet PCs, smart watches and other electronic products, one of our customer Southern telecom companies to customize the molecular sieve desiccant pack 60g.
Why Us?
1)Chunwang desiccant has a good adsorption capacity.
2)Chunwang has a full range of desiccant. Like silica gel, calcium chloride, clay, activated carbon, Molecular sieve. We always pursue that give a better solution for customer. If your products are high-precision instruments, we suggest you use Montmorillonite clay, not silica gel.
3)We always insist that quality win a customer. We had a strict raw material selecting procedure.
4)For almost 2 decades committements makes a good quality and reputation .
5)Chunwang desiccant comply with Mil-D-3464E, GJB2714, and DMF free, RoHS, REACH.
6)Chunwang Company has passed the BSCI Audits, Watson Audits, ISO9001, ISO14001 etc.
Our customers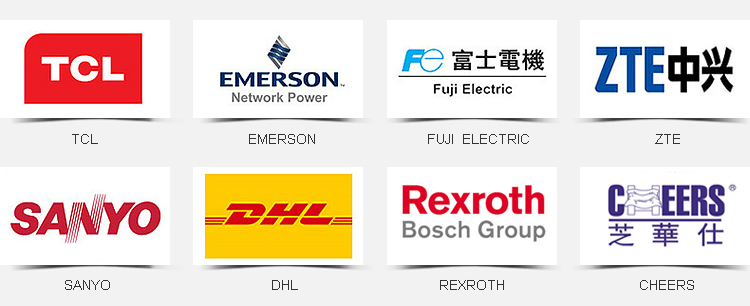 Inspection report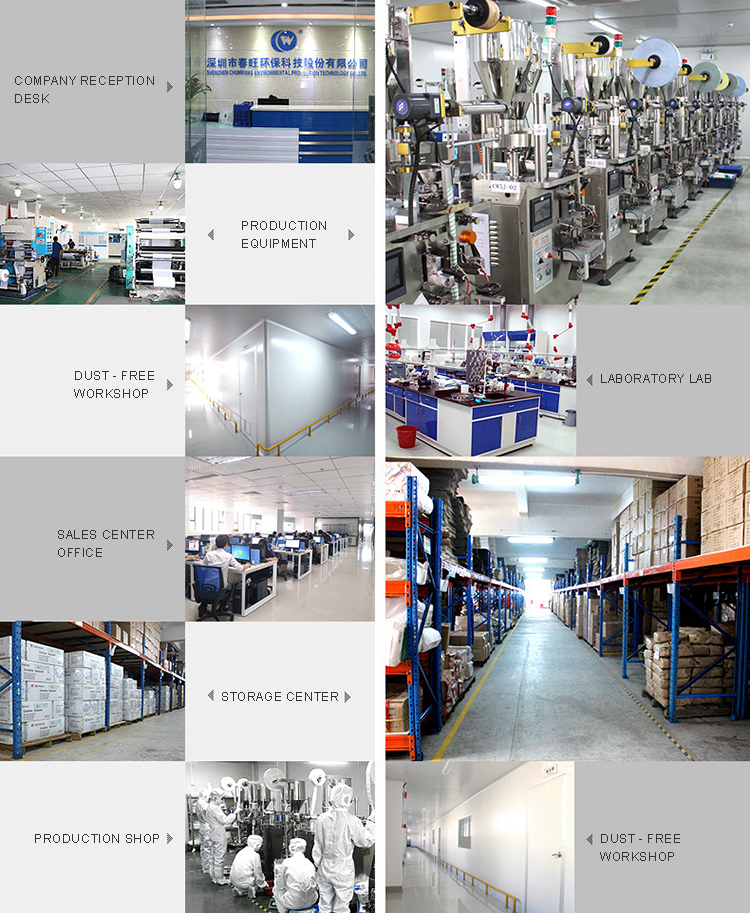 Chunwang VR: http://desiccant.chun-wang.com/chunwang_vr.html
*

Name:
Company name:
TEL:
Mobile:

*

E-mail:
Contact address:

*

Inquiry:
Please fill in the product name and quantity you want to inquiry.
VerCode:
Material: Silica gel
Standard: Pharmaceutical grade
Optional weight: 0.5g/ 1g/ 2g/3g/5g
Size: 20x36 mm(0.5g)
20x40 mm(1g)
20x55 mm(2g)
Packing material: Tyvek paper
Printing: English
Packaging: 15000PCS/12500PCS/7500PCS/5000PCS/3000PCS/CTN
Material: Silica gel bead
Standard: Pharmaceutical grade
Optional weight: 0.5g/ 1g/2g/3g/5g
Size: 17x36mm (0.5g)
20x40mm (1g)
20x55mm (2g)
28x55mm (3g)
28x65mm (5g)
Packing material: Tyvek paper
Printing: English
Packaging: 15000 PCS/12500PCS/6000PCS/4000PCS/3000PCS/CTN
Type:anti-oil film food grade desiccant
Raw material:food grade silica gel bead
Spec:0.5g/1g/2g
Size:20*36/20*40/20*55m
Packing material:Oil-proof OPP
Feature: oil and dust proof
Printing:English
Relevant Articles: