Email:denya@chun-wang.com
Address:Chunwang Industrial Park, Tongle Sixth Industrial Area, Longgang District , Shenzhen, China.
Car Lamp Desiccant
Raw material:calcium chloride
Packaging material:Tymek
Heat seal:Heat sealed on all sides
Weight:10g
Size:8*10cm
Packing: 1000 packets/carton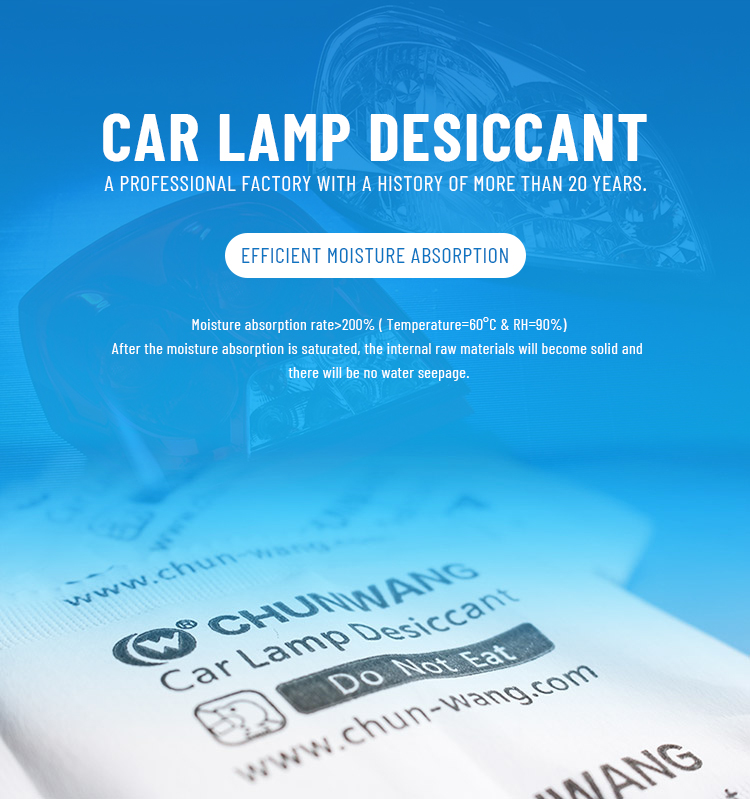 Raw material
Using high quality calcium chloride as raw material, its moisture absorption rate>200% ( Temperature=60°C & RH=90%)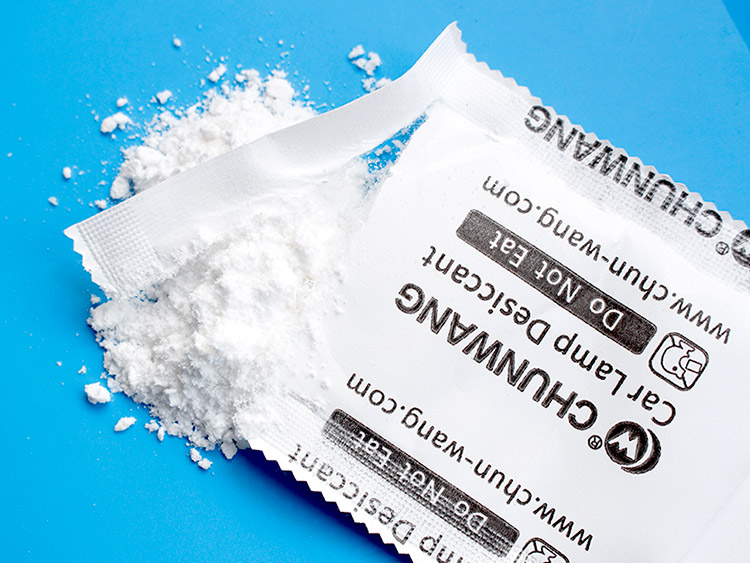 High-quality packaging material
The packaging material used in this product is "tymek", which has the characteristics of dust-proof, no wrinkle when baked at 120℃, anti-aging and other characteristics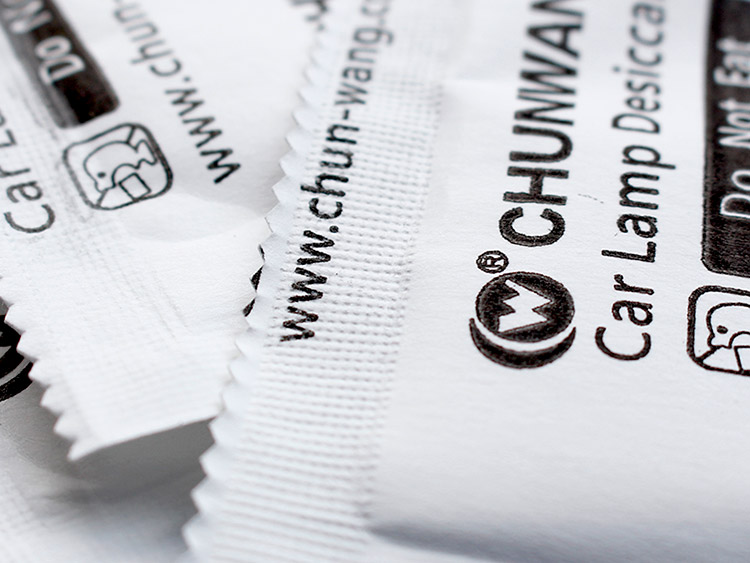 Before and after moisture absorption
The raw material is white powder before absorbing moisture, and it becomes solid after absorbing moisture, so that the absorbed moisture is firmly locked and will not leak.


Usage
It is mainly used for Car Lamps drying, but also for other types of lamps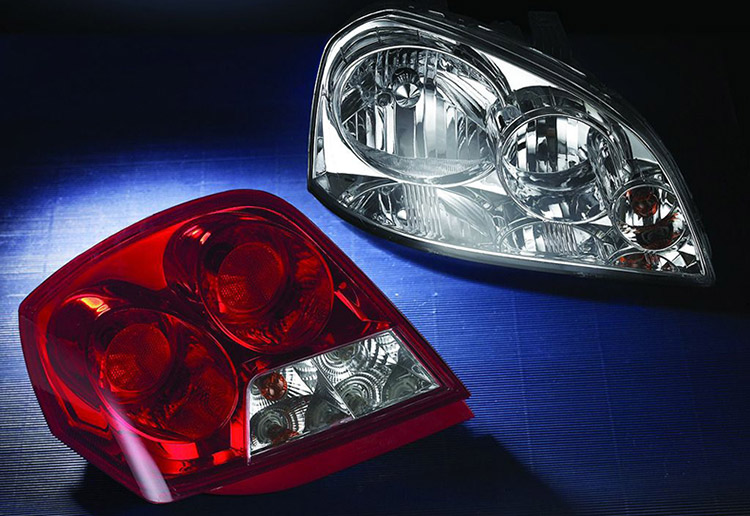 Moisture absorption performance test of car lamp desiccant
According to the data obtained by testing in a thermostatic and humidity test chamber, its maximum moisture absorption rate can reach 210.31% ( Temperature=40°C & RH=90%)


1.Technical standard of this product:
1)Moisture absorption rate:>200% ( Temperature=60°C & RH=90%)
2)Ratio of calcium in raw materials: ≧74%
3)High temperature baking test:After baking at high temperature, the surface of the desiccant packet is free from damage and water seepage.
4)Corrosion:Do not contact with iron, otherwise it will cause rust.
5)Applicable humidity range:55%RH~100%RH
6)Applicable temperature range: -40℃~85℃
7)G.W.:10.0g~15.0g
8)Size:100mm(±5mm)×80mm(±5mm)
9)High and low temperature test:No penetration or rupture of the sample after being kept at -40℃ or 85℃ for 48H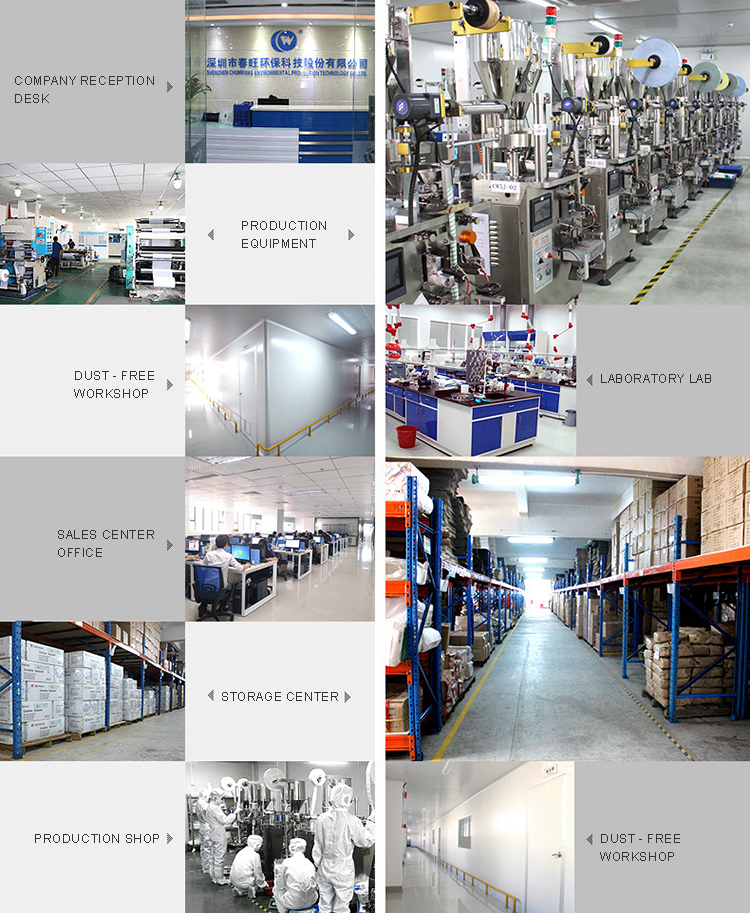 Chunwang VR: http://desiccant.chun-wang.com/chunwang_vr.html
*

Name:
Company name:
TEL:
Mobile:

*

E-mail:
Contact address:

*

Inquiry:
Please fill in the product name and quantity you want to inquiry.
VerCode:
Tea deodorant packet
Raw material:Tea powder
Packing material:Cotton paper
Weight:1g / 2g
Shelf life:24 months
Function:Absorbing moisture and bad smell and harmful gas
Usage:thermos, nursing bottles, textiles, leather products, rubber products, etc
Ingredient: calcium chloride
Packaging: Tyvek
Adsorption: chemical adsorption, adsorption rate 300% (Temperature 60 ℃, RH90%)
Specification: 2g-125g for single package, 250g-750g for continuous package
Applicable temperature: - 5 ℃ - 90 ℃
Spec:1UNIT-16UNIT(1UNIT=33g)
Optional weight:1,2,4,8,16(UNIT)
Packing material:O-cloth
Print:English
Raw material:purple, gray irregular natural montmorillonite clay
Relevant Articles: