Email:denya@chun-wang.com
Address:Chunwang Industrial Park, Tongle Sixth Industrial Area, Longgang District , Shenzhen, China.
2-Way Humidity Control Pack
Weight: 1.5g/4g/8g/30g/60g/ other customized weight
Raw material: natural plant fiber + polymer material
Humidity control accuracy: ±3%
Humidity control range:30%、35%、40%、45%、50%、55%、60%、65%、70%、75%、80%、85%、90%
Dosage reference: 600g~800g/cubic meter

Why should we use humidity control packet?
Each product has its best storage humidity environment, Like capsule, the best humidity for storage is 30-40%. If too dry the capsule will be brittle crack, too wet it will adhesion. Therefore, accurate control of product storage humidity, can better ensure the quality of products.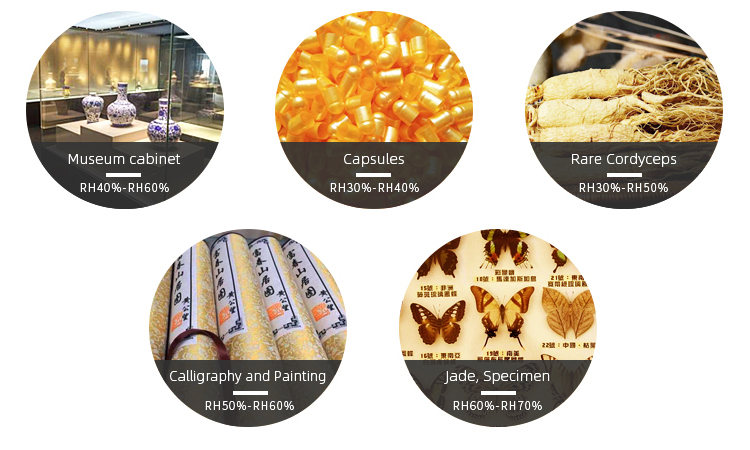 Application
Suitable for capsules, traditional chinese medicine, ginseng, tobacco, cigars, fabrics, antiques, jadeware, paintings, specimens, musical instrments and other products that require certain storage humidity requirements.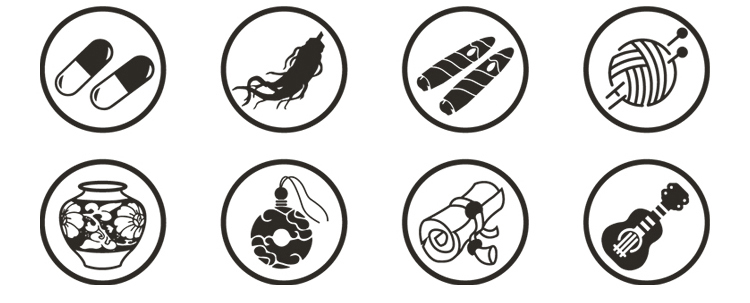 Product Usage
This product needs to be used in a tight sealed space. Please use a humidity indicator card to monitor whether the product is effective or not.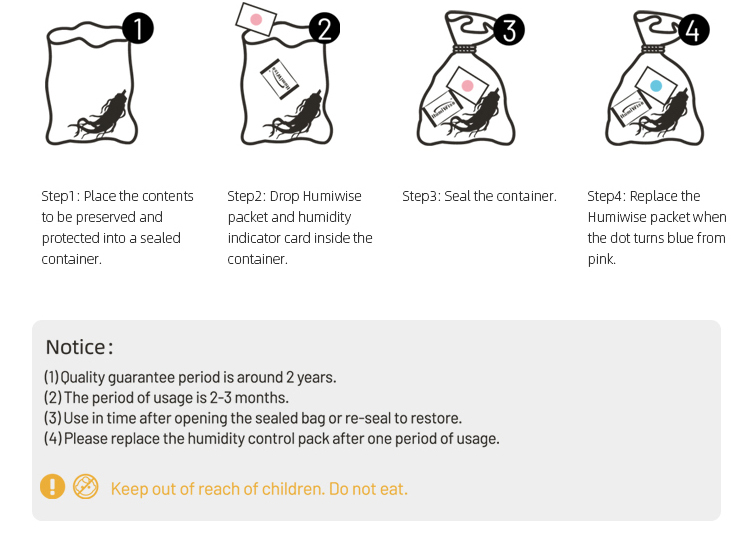 Product Characteristics
Chunwang Humidity Control Pack has the characteristic of wide application, non-toxic and tasteless, safe and eco-friendly, high humidity control accuracy, good humidity control performance and easy to use, etc.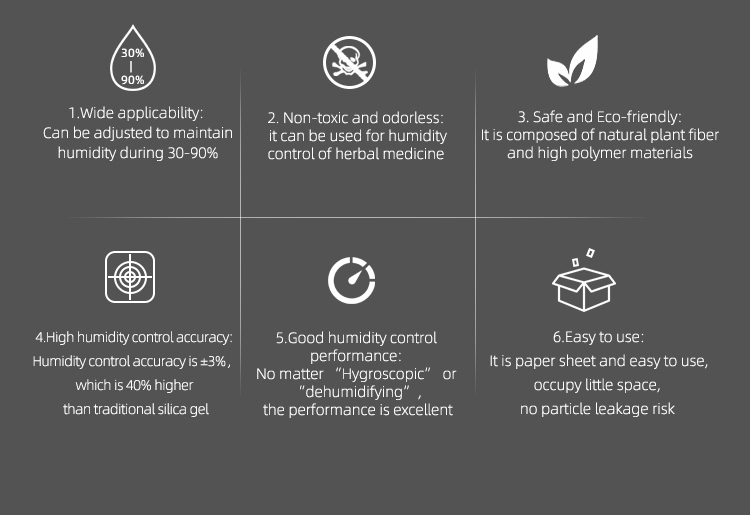 Raw materials & Packing material
Chunwang humidity control pack is made of natural plant fiber and macromolecular materials, non-toxic and harmless. It packed in Dulai paper with excellent edge sealing technology and not easy to break.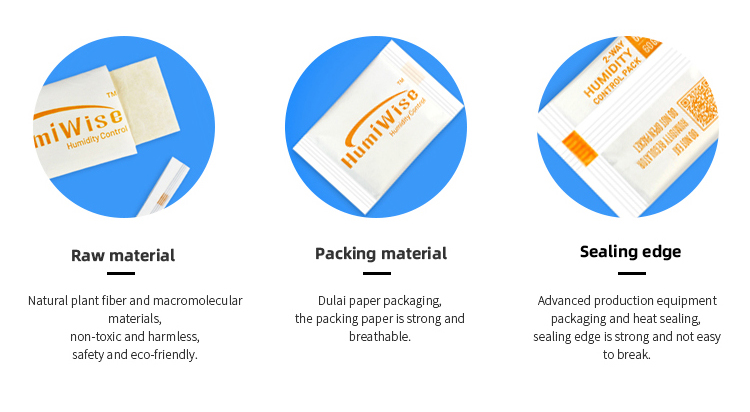 Accurate and stable humidity control
No matter how the external humidity fluctuates, Chunwang humidity control pack can accurately stabilize the humidity range in the packaging environment. Here attached the actual testing data of RH50% humidity regulating packet in the storage box.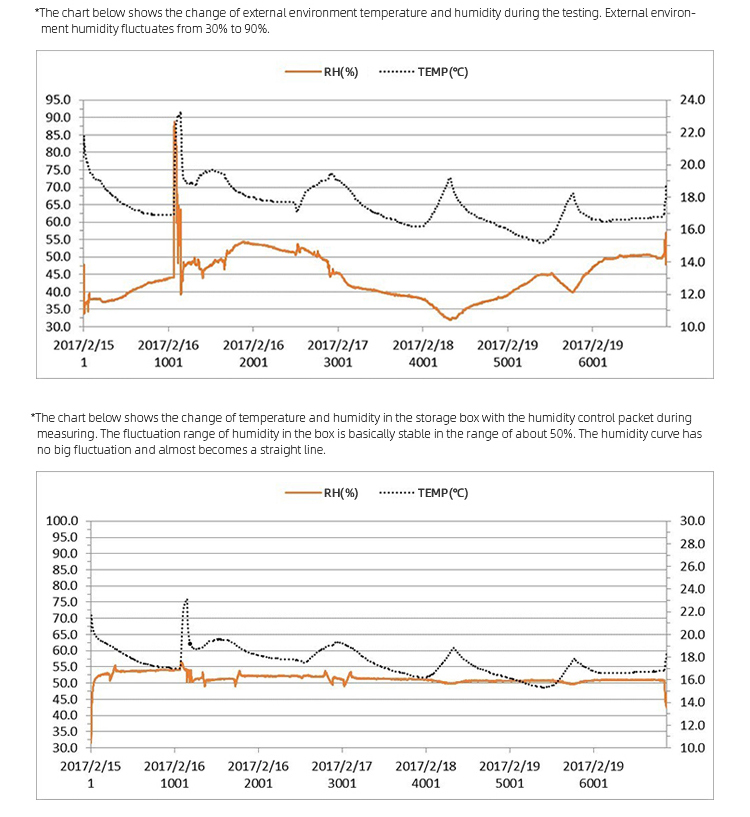 High humidity control capacity
Within the target humidity range, the larger of the humidity control capacity, the better the product performance. The following comparison table is the humidity control capacity between silicone type of other foreign brands and fiber card based humidity control pack of Chunwang's brand in different humidity ranges.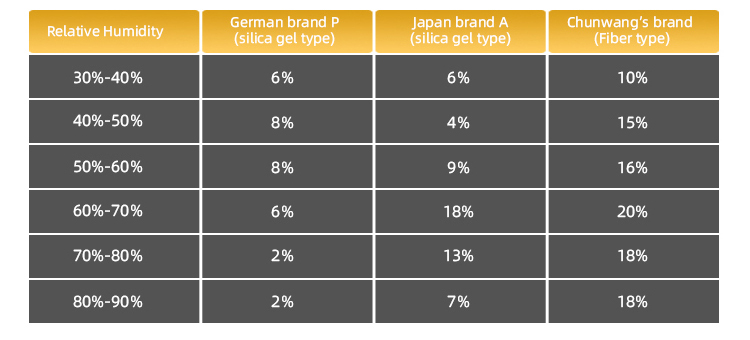 Test report of Chunwang humidity control pack
We provide humidity control pack reports, such as RoHS, DMF,REACH, Air&Sea Transport report etc, it's free of charge upon the order.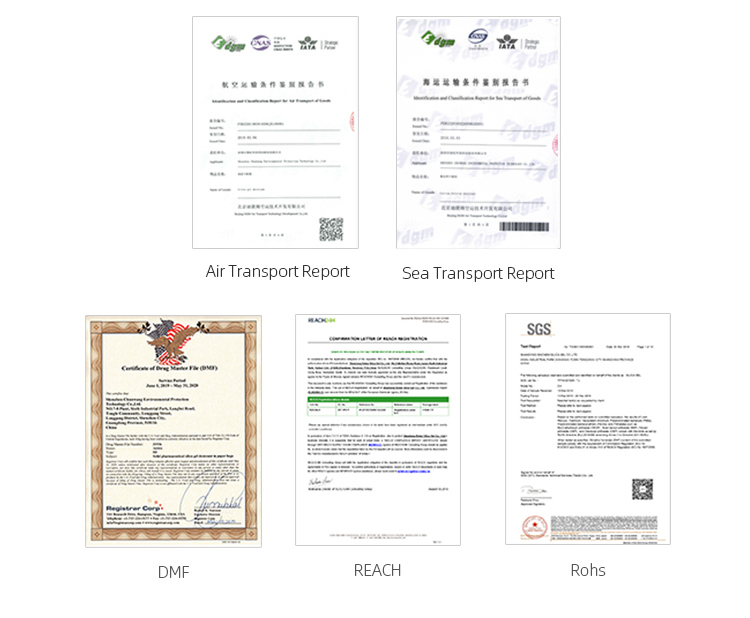 Product packing and transportation
We use thick plastic bags and cartons, cartons on pallet to ensure that the goods are in good condition.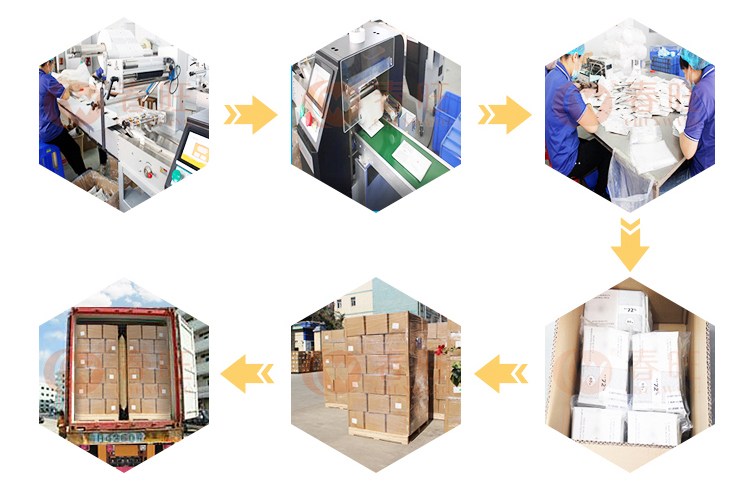 OEM&ODM
OEM&ODM available based on minimum quantity request, please feel free to contact us for the details.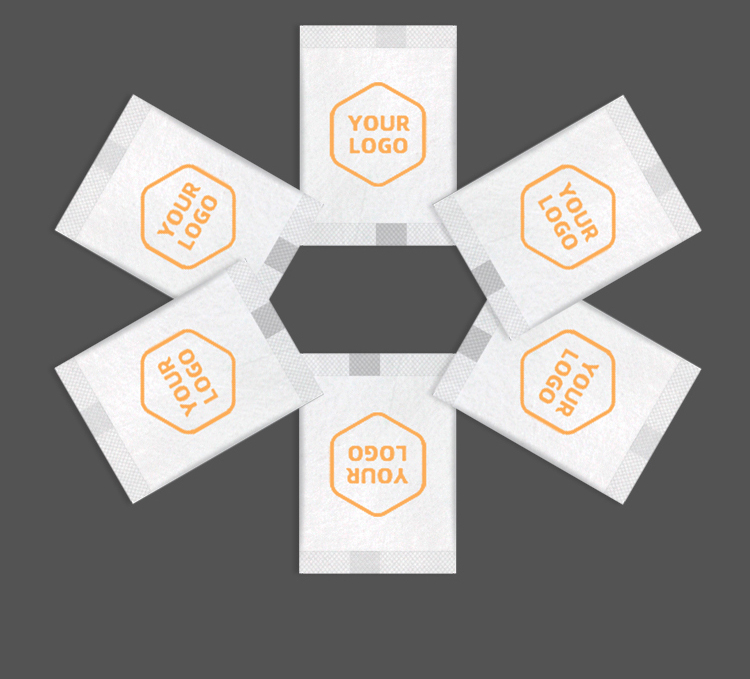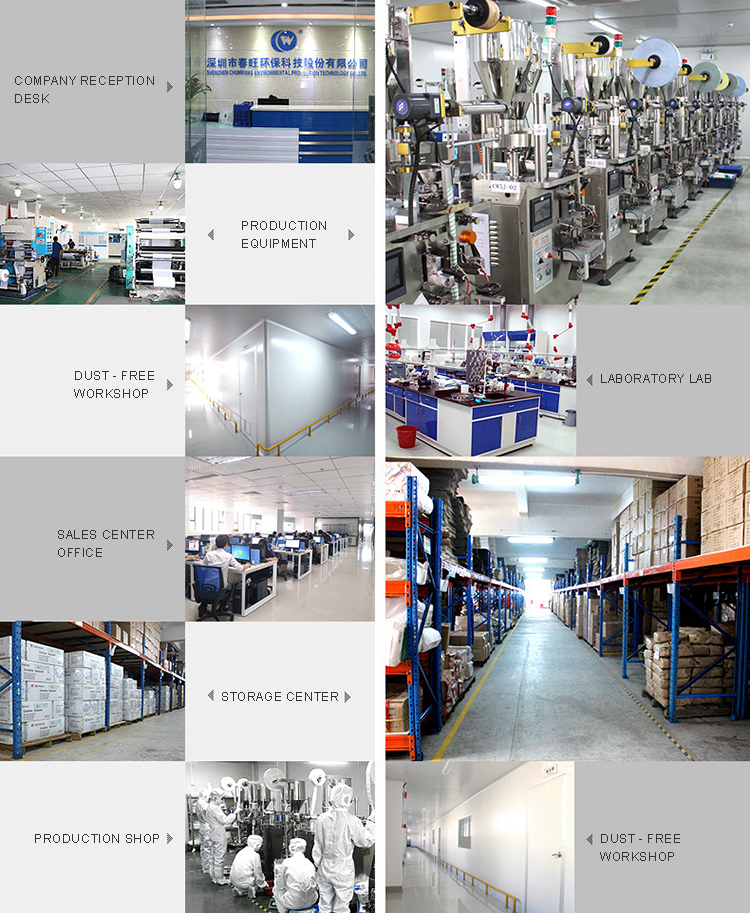 Chunwang VR: http://desiccant.chun-wang.com/chunwang_vr.html
*

Name:
Company name:
TEL:
Mobile:

*

E-mail:
Contact address:

*

Inquiry:
Please fill in the product name and quantity you want to inquiry.
VerCode:
Relevant Articles: